It doesn't get easier!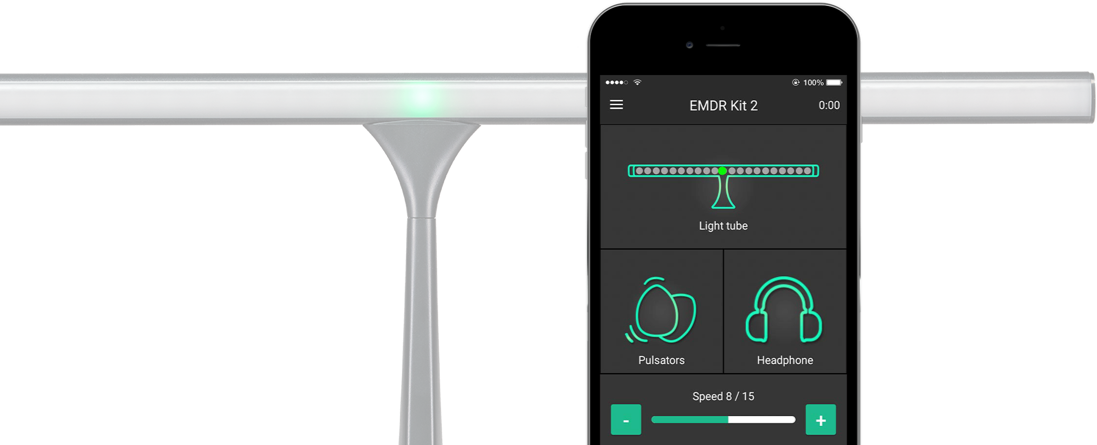 For tablet en smartphone
The EMDR Kit Wireless is Wireless. Each component is controllable with the EMDR kit app, which you can download on your smartphone or tablet (iOS or Android).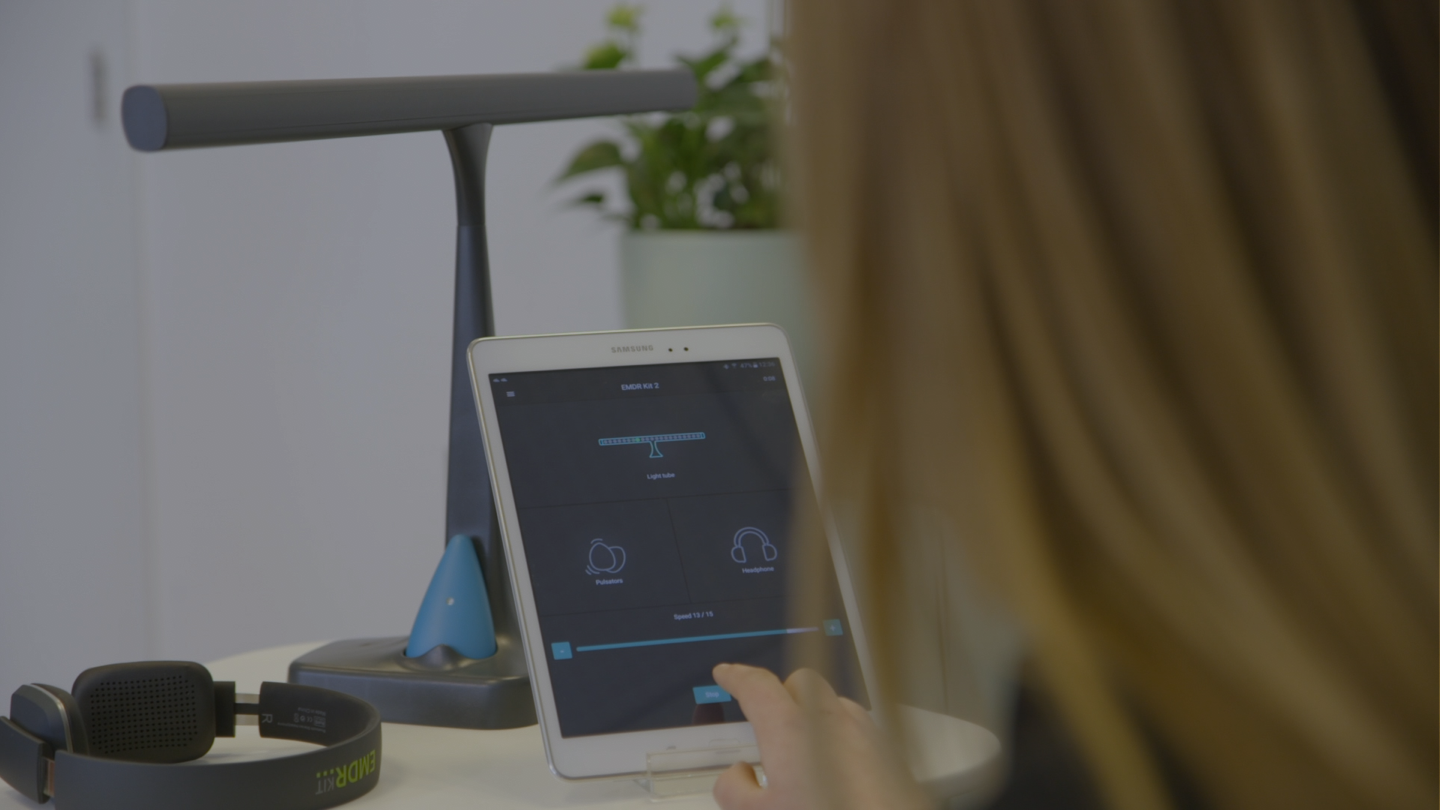 Simplicity
The app is easy to use because of its intuitive design. Just connect your smartphone or tablet with the EMDR kit and its components and start your therapy. Once connected, the app will remember your EMDR Kit and will connect with it automatically the next time you want to work with it.
Adjust settings with the app
With the app, you can change all settings, even during a session. It's intuitive design makes the usage easy for anyone.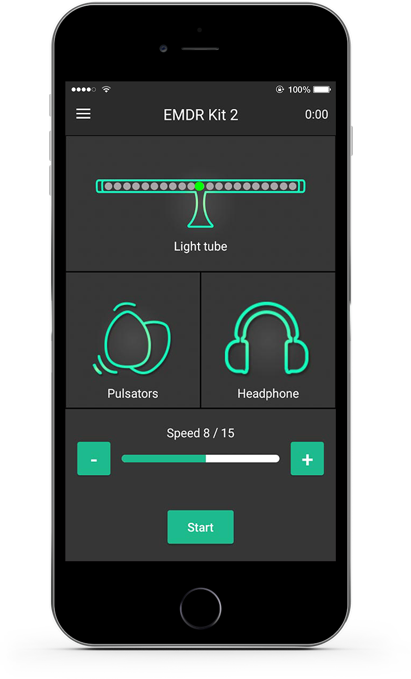 Try it
The EMDR kit app is downloadable for free! Go to the Play Store or App Store on your Apple or android device! You can already try the aural function (clicks) if you use your own headphone.
Minimum requirements:
You will need a smartphone or tablet (iOS or Android) to work with the EMDR Kit. iPhone 4s/iPad 3th generation or up. Please make sure the latest version of iOS is installed.
For Android there are also additional minimum system requirements: CPU speed: 1,6 GHz RAM: 2 GB Make sure the latest version of Android is installed.
We have tested the EMDR kit Wireless with many different devices. However, we can not guarantee that it works on every device as some manufacturers save on the parts of their phone or tablet such as the Bluetooth module. If you have doubts about whether your tablet/phone meets the requirements, feel free to contact us.
App updates
We are constantly working to improve the EMDR kit app and add more features and options.