Discover the convenience and possibilities
of the EMDR Kit Wireless
Watch the video
EMDR Kit Wireless
The EMDR Kit Wireless is the most modern EMDR kit on the market, both in terms of appearance and features. You control the components via an app on your tablet or smartphone – easy and completely wirelessly. The Light Tube, Pulsators and Headphone are individually adjustable, allowing you to set up the EMDR set entirely to your liking.
We recommend the EMDR Kit Wireless if you like to work wirelessly with an app and if you are going to use the EMDR Kit alone or together with a colleague.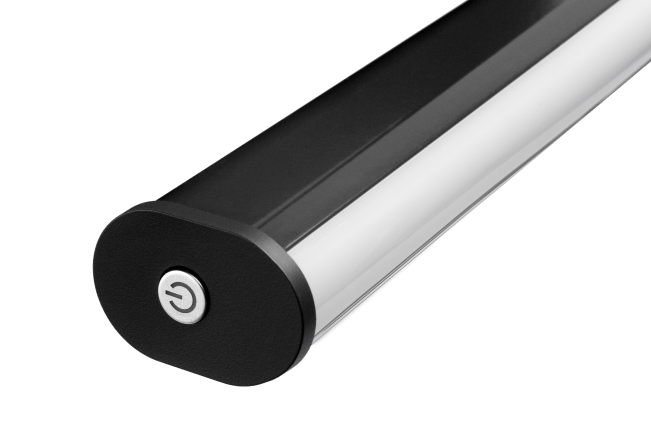 Work wirelessly
Prevent injuries and work comfortably.
Control with an app
Easily adjust the various settings in the easy to use app.
Advanced functions
Customize the EMDR Kit to your and your clients' preferences.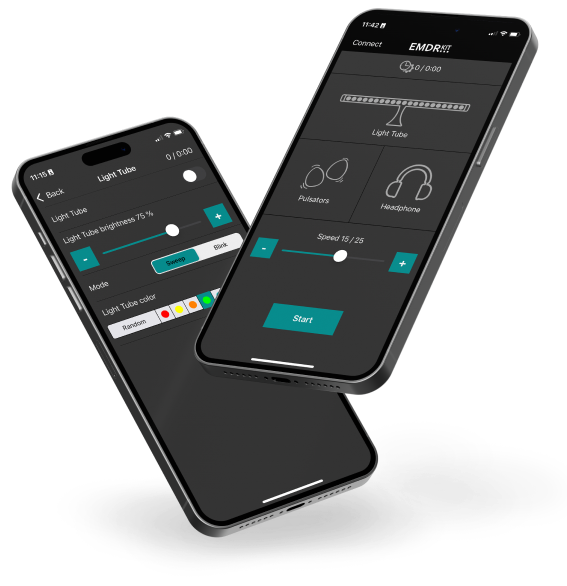 Light Tube
The Light Tube of the EMDR Kit Wireless eliminates the need to wave your fingers side to side. Press Start in the app to activate the Light Tube. You will have more time and focus to pay attention to your client's processes. In addition, you will be spared the physical discomfort.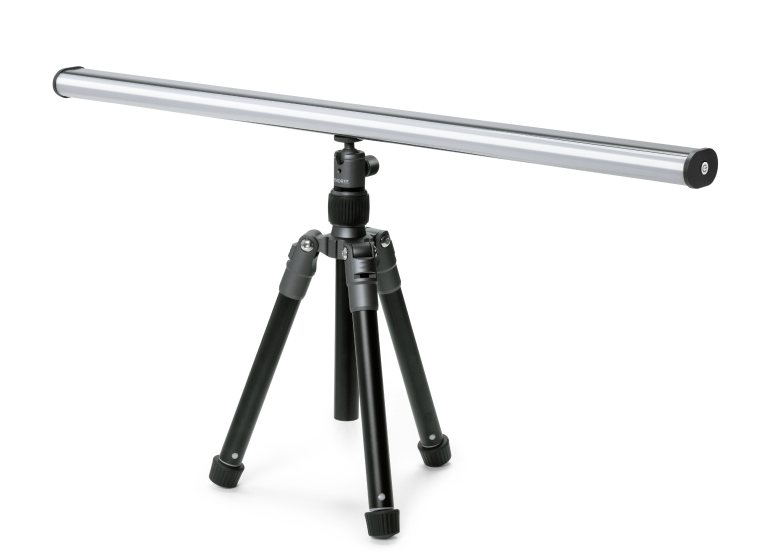 Pulsators
The wireless Pulsators can be used for tactile stimulation. The speed and intensity of the Pulsators can be adjusted. You can, for example, use them in combination with the Light Tube for clients for whom the Light Tube does not provide enough distraction, or for clients who, for various reasons, are unable or find it hard to concentrate on the Light Tube.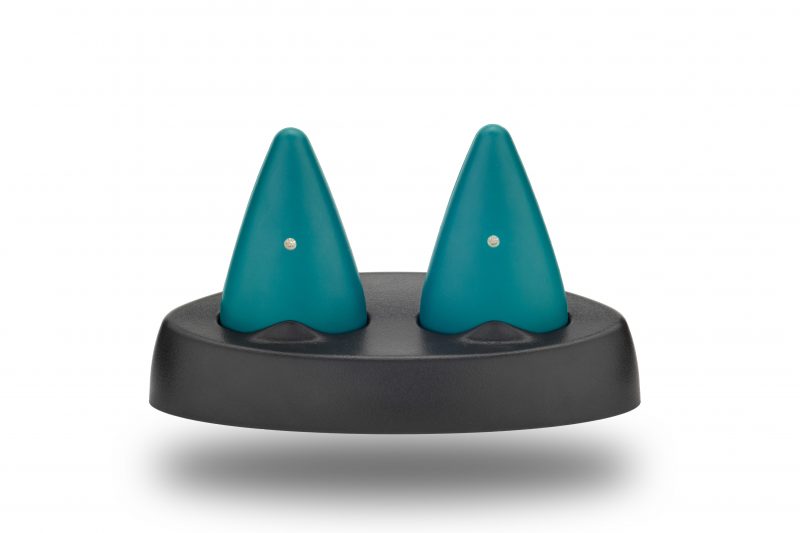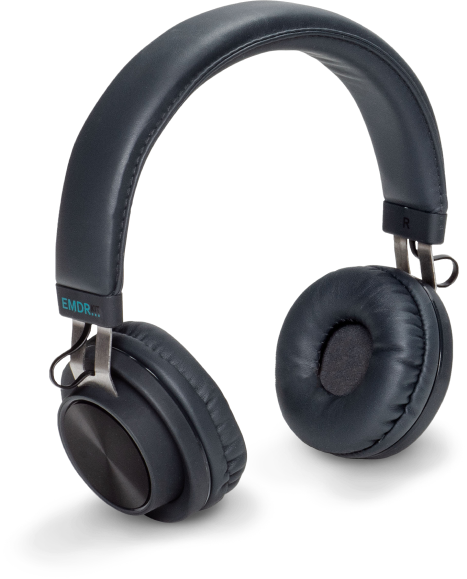 Bluetooth Headphones
The EMDR Kit Wireless comes with a Bluetooth Headphone which enables you to provide auditory stimuli with clicks or other sounds as an alternative for eye movements.
Specifications
| General | |
| --- | --- |
| Speed settings: | 25 |
| Interrupt button: | |
| Set and time Limiter: | |
| Create profiles: | |
| Set / time counter: | In app |
| Controllable with: | EMDR Kit App on mobile or tablet |
| Passive battery life (Controller): | – |
| Active battery life (Controller): | – |
| Charger cord length: | 150 cm |
| Controller weight: | – |
| Wireless Light Tube | |
| --- | --- |
| Light Tube Modes: | Sweeping, Blinking and Chaos |
| Light Tube length: | 72.5 cm |
| Height adjustable: | |
| Angle adjustable: | |
| Standard height: | 34 cm |
| Maximum height: | 153 cm |
| Number of colors: | 8 and random option |
| Maximum speed: | 0.4 seconds per cycle |
| Lowest speed: | 4.5 seconds per cycle |
| Light intensity adjustable: | |
| Charged with: | Charger |
| (Extra) batteries needed: | – |
| Passive battery duration: | 1 week |
| Active battery duration: | 2 working days |
| Using while charging: | |
| Weight: | 1458 g (incl. tripod) |
| Wireless Pulsators | |
| --- | --- |
| Adjustable vibration intensity: | |
| Lights on Pulsators: | |
| Moving lights: | |
| Colors of lights: | 8 and random option |
| Separate adjustable speed: | |
| Pulsators cord length: | Not applicable (wireless) |
| Rechargeable with: | Docking station |
| Passive battery life: | 2 weeks |
| Active battery life: | 1 working day |
| Use while charging: | – |
| Weight: | 84 g (per set) |
| Wireless Headphone | |
| --- | --- |
| Adjustable volume: | |
| Sounds: | 4 standard sounds |
| Use your own sound/music: | |
| Separate adjustable speed: | |
| Rechargeable with: | Charger |
| Passive battery life: | 2 weeks |
| Active battery life: | 2 working days |
| Use while charging: | – |
| Weight: | 220 g |