Information for USA customers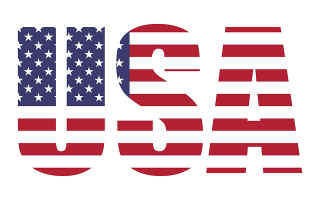 Shipping with Fedex (priority)
We ship to the USA!
We strive to send your package as soon as possible. In most cases, we ship within two working days. From then on, the delivery time depends on the final destination of the package. Once your order has been sent, you will receive an email with a track-and-trace code which you can use to track your shipment. Please note that these shipping times are estimates. In some cases, delivery of your package may take longer due to unforeseen circumstances such as customs clearance or specific border control procedures.
The shipping cost to the USA is €40 (around $45).
USD prices
You can check the estimated USD price of our products by selecting USD currency from the dropdown menu next to each product. Note that these prices are estimations only, as the daily exchange rate between USD/EUR may vary.
Before ordering, please check if your credit card company allows payments abroad.
US customers will not be charged VAT (European tax) and VAT (21%) is not included in the price of your product.
All the prices on our website are calculated in euros (€). The checkout will also be in euros (€), but your credit card company or PayPal account will automatically convert euros to USD.
Power
We provide chargers that are compatible with USA power outlets.
Warranty
You can read about our warranty and return policy here.