EMDR Kit Classic
The EMDR Kit Classic is height-adjustable thanks to the included tripod and it comes with a wired controller. It is also easy to take with you, because the kit is collapsible. Just plug in the modalities that you want to use. You can use the different stimuli separately or together. With this EMDR kit, you have everything you need to provide EMDR therapy.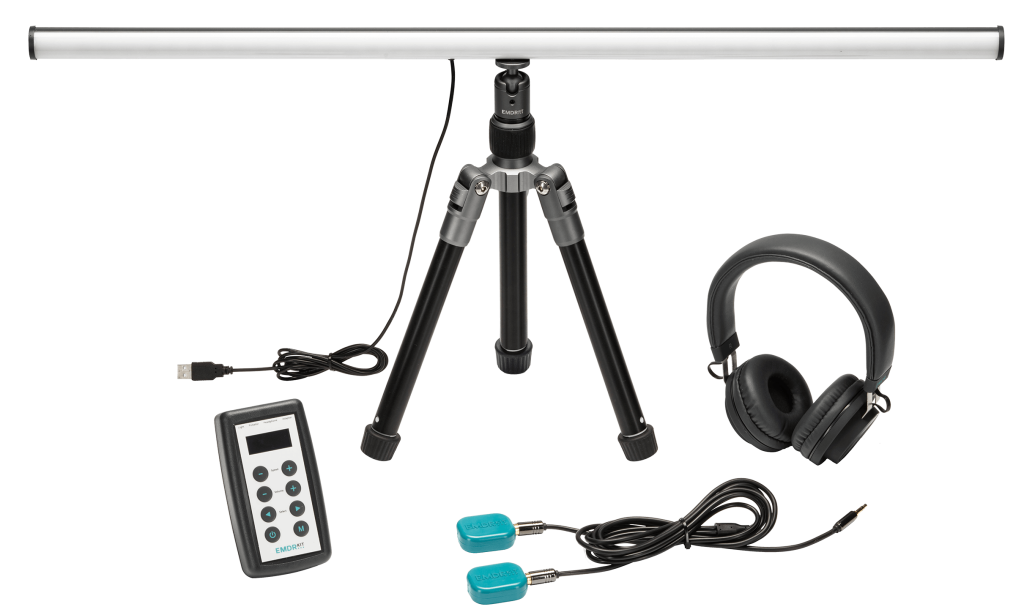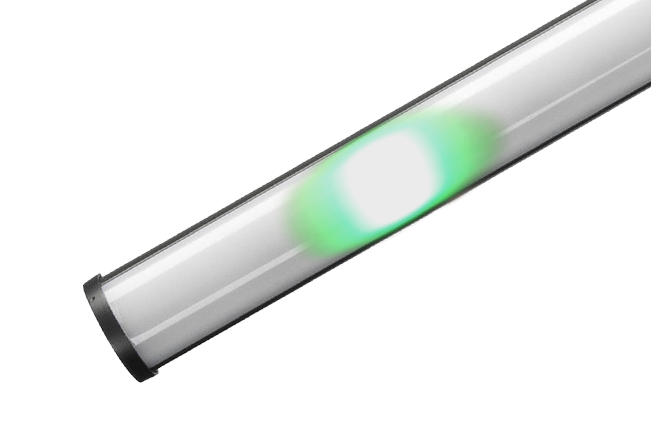 Adjustable in height
Easily adjust the height
Works with a controller
Easy in use
Many options
Everything you need!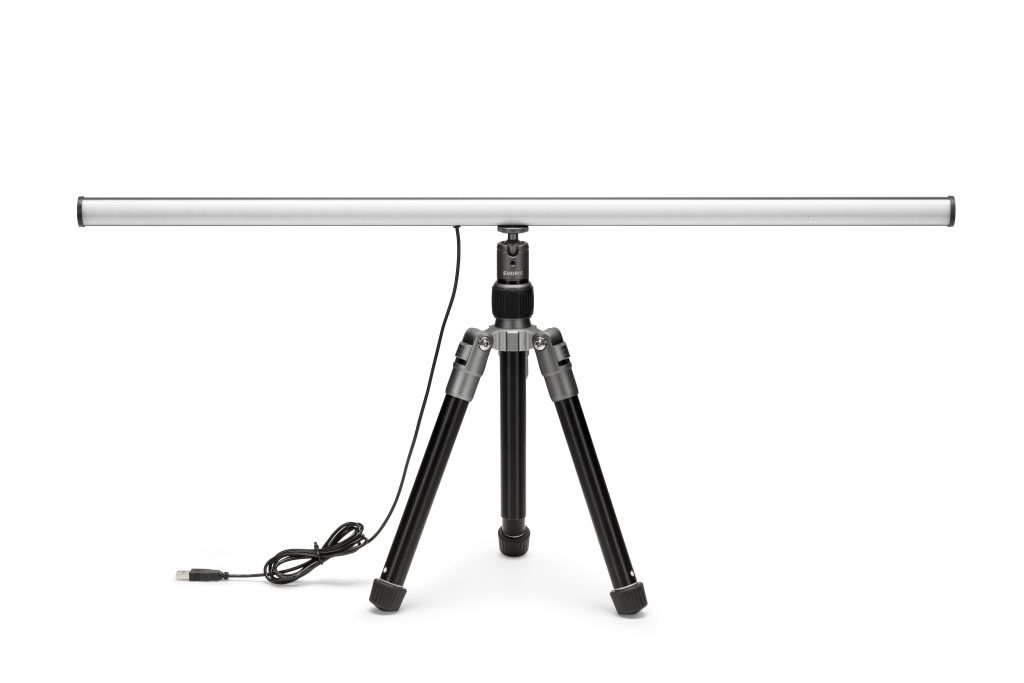 Light Tube
The Light Tube of the EMDR Kit Classic eliminates the need to wave your fingers side to side. Press Start on the controller to activate the Light Tube. You will have more time and focus to pay attention to your client's processes. In addition, you will be spared the physical discomfort
Pulsators
The Pulsators of the EMDR Kit Classic can be used to provide tactile stimuli to your client. The intensity and speed of the Pulsators can be adjusted during use.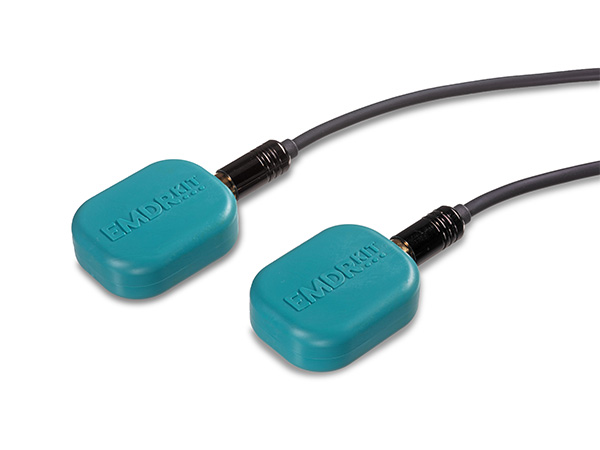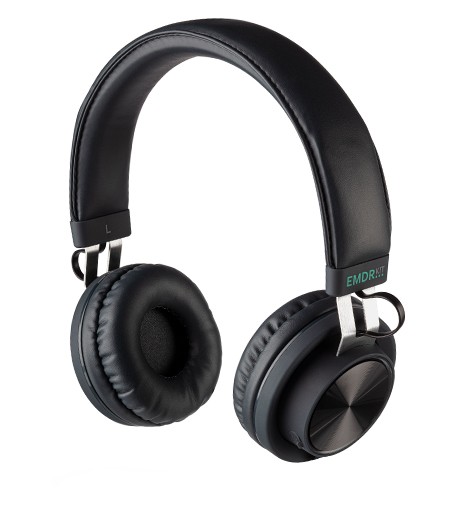 Headphone
The EMDR Kit Classic comes with a Headphone to provide auditory stimuli to your clients. The speed and volume are easy to adjust.
Controller
Finally, the EMDR Kit Classic comes with a controller. Connect the modalities you want to use and you're good to go! The controller allows you to easily change the various settings, even during use.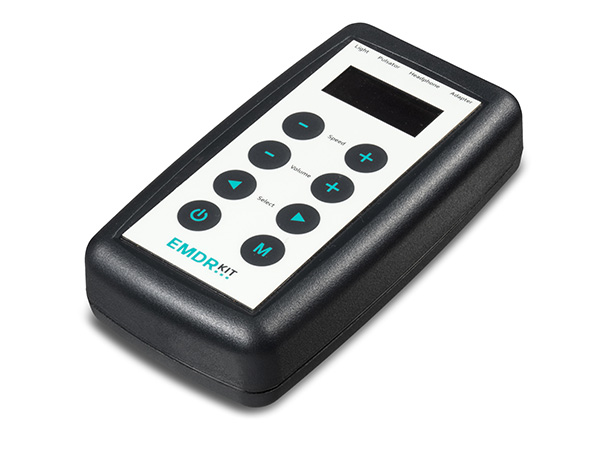 Specifications:
| General | |
| --- | --- |
| Speed settings: | 40 |
| Interrupt button: | – |
| Set and time Limiter: | – |
| Create profiles: | – |
| Set / time counter: | ✔ |
| Controllable with: | Controller |
| Passive battery life (Controller): | 2 weeks |
| Active battery life (Controller): | 1 working day |
| Charger cord length: | 150 cm |
| Controller weight: | 155 g |
| Classic Light Tube | |
| --- | --- |
| Light Tube Modes: | Sweeping and Blinking |
| Light Tube length: | 72,5 cm |
| Height adjustable: | ✔ |
| Angle adjustable: | ✔ |
| Standard height: | 34 cm |
| Maximum height: | 153 cm |
| Number of colors: | 5 and random option |
| Maximum speed: | 0.4 seconds per cycle |
| Lowest speed: | 6.9 seconds per cycle |
| Light intensity adjustable: | ✔ |
| Charged with: | N.v.t. |
| (Extra) batteries needed: | – |
| Passive battery duration: | – |
| Active battery duration: | – |
| Using while charging: | ✔ |
| Weight: | 1211 g (incl. tripod) |
| Classic Pulsators | |
| --- | --- |
| Adjustable vibration intensity: | ✔ |
| Lights on Pulsators: | – |
| Moving lights: | – |
| Colors of lights: | – |
| Separate adjustable speed: | – |
| Pulsators cord length: | 200 CM |
| Rechargeable with: | – |
| Passive battery life: | – |
| Active battery life: | – |
| Use while charging: | ✔ |
| Weight: | 122 g (per set) |
| Classic Headphone | |
| --- | --- |
| Adjustable volume: | ✔ |
| Sounds: | 1 sound, adjustable tone |
| Use your own sound/music: | – |
| Separate adjustable speed: | – |
| Rechargeable with: | Charger |
| Passive battery life: | 2 weeks |
| Active battery life: | 2 working days |
| Use while charging: | – |
| Weight: | 220 g |